We returned to room #3 on Friday with Landry. An experience I will never forget. We arrived to open arms and kisses for a little boy they had not seen since handing him over to the police 2 years ago.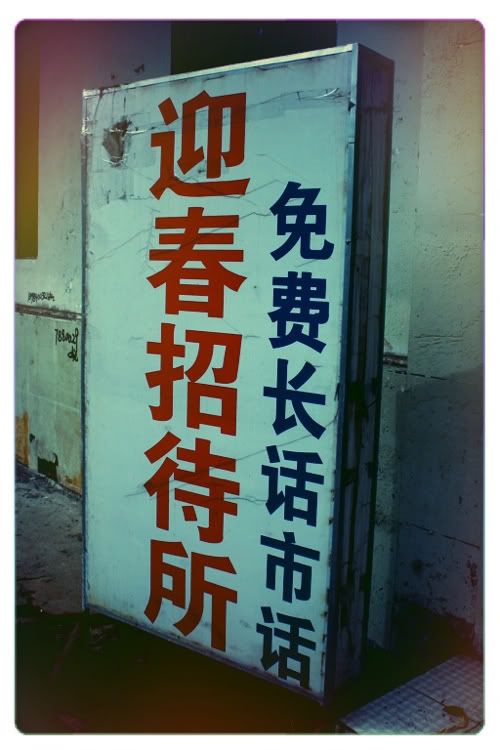 The Yingchun Inn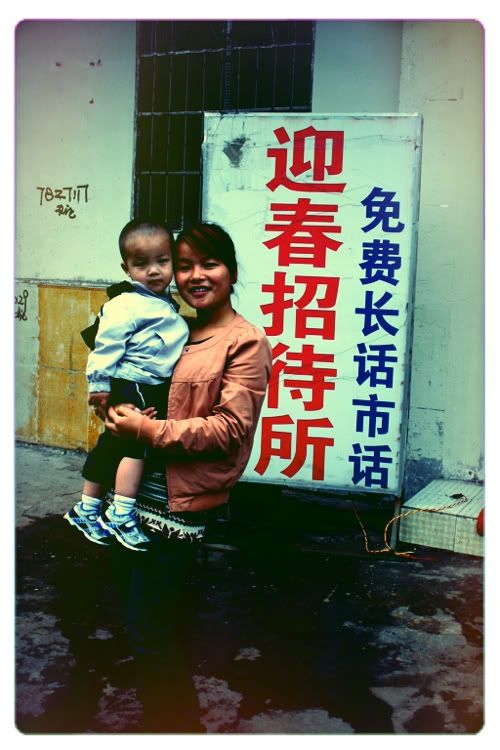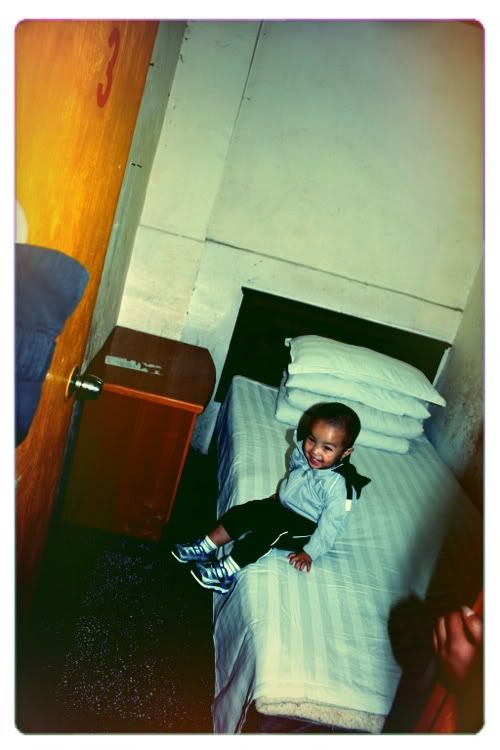 This is room #3.
While we were there the ladies up and toted Landry off. In China people just pick up other people's children. Even strangers will pick them up and kiss on them and such. Yifei said that they just wanted to go get him a drink but it made me so nervous as they headed across the busy street and never even asked before taking him. They of course brought him back in about 10 minutes but we had our eyes glued to those women the entire way.
They returned with two packages of milk or kiddie drinks Yifei called them. This kid acted like he had candy. They put him on the ground and he immediately had to have one. We popped one open and he sucked it down in no time then proceeded to take the rest of the packages back to room #3. He also wanted me to put the packages on the little end table in the room. It was like he knew that room even though he was left there when he was only 2 months old. It is amazing what the mind remembers.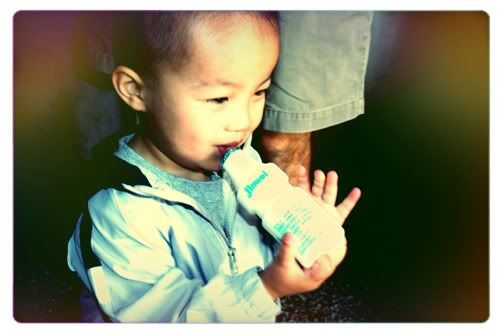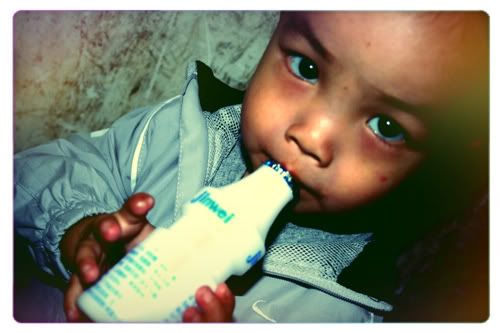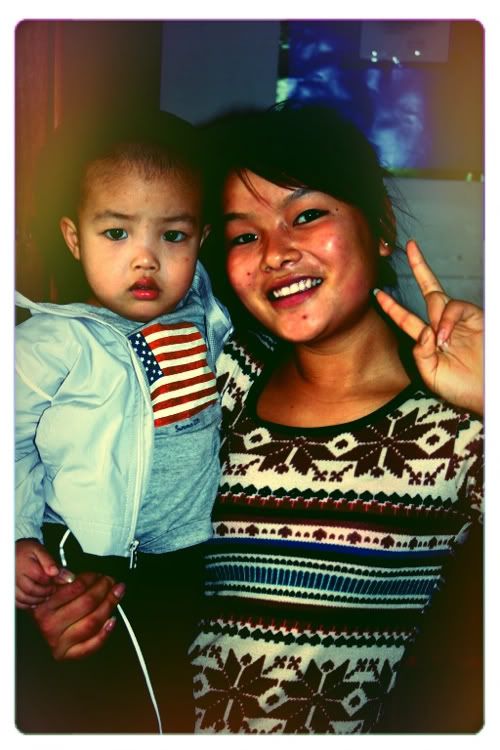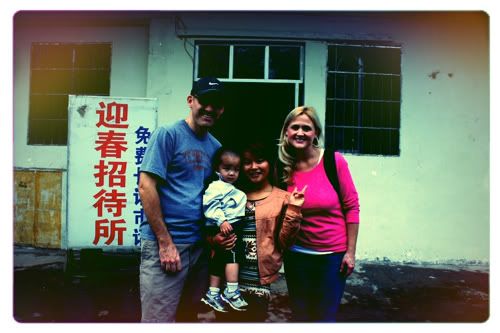 So glad I was able to see this and experience these women in this Inn. I hope it helps our little guy as he gets older in understanding his background. What a treasure.