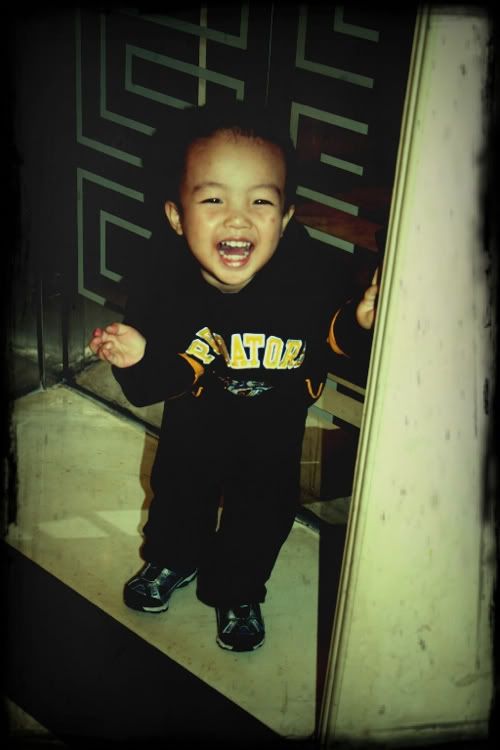 .
We hopped onto the elevator and headed to the street to make our way to the Grocery store during one afternoon without Yiefei.


On our way I snapped a picture of some kids on break from their school day. They all wear these uniform jump suits. School begins at 8:00 a.m., though students have to be present at 7:30 for morning cleanup. There are two hours for lunch since most students go home for lunch. Students are back at 2 p.m. for afternoon classes until 5 p.m. There are 2 hours for dinner and then students return to school at 7 p.m. Students stay until about 8:30 p.m., twelfth graders until 9 or 9:30. Many even go to classes on Saturday. Talk about a long day. And we complain about our kids having too much homework.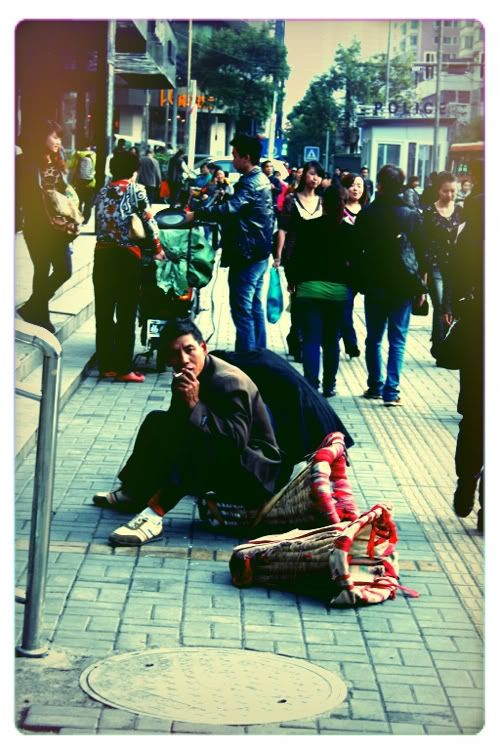 This is a shot of a "basket man". These men sit outside of the grocery to help people who buy too much carry it all home. They can carry enormous amounts of weight. We saw them carrying items as large as refrigerators on their backs.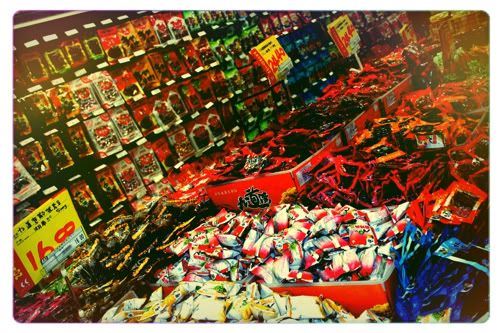 Inside the market many items are sold in single serving packages. Many things are in vacuumed sealed bags that hang on the walls. Not many boxed items.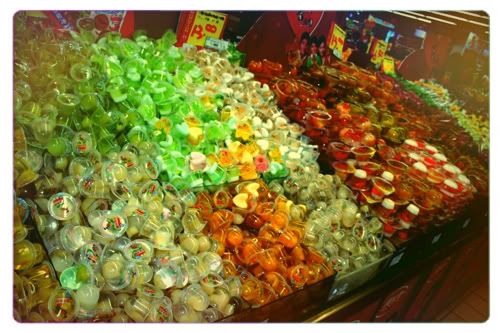 They are also in LOVE with gelatin. Isles of gummy jellied items.
Funny enough but no J-E-L-L-O.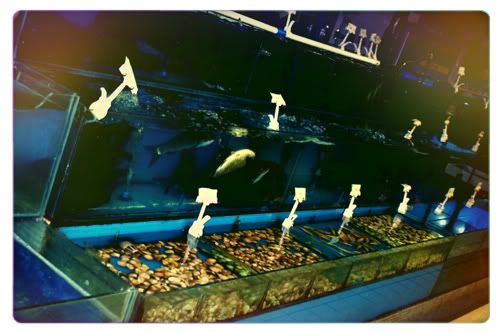 An aquarium of fish to be bought to eat.
If it is in the sea they have it for purchase. ALIVE!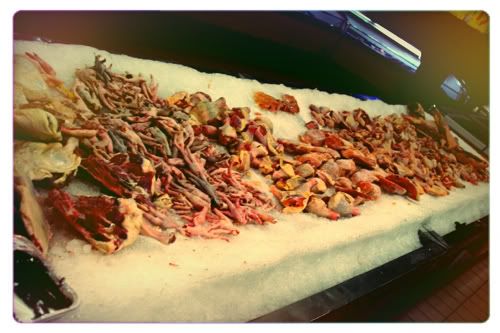 Meat anyone? They do have it on ice, but nothing in a package or under glass. Flies abundant.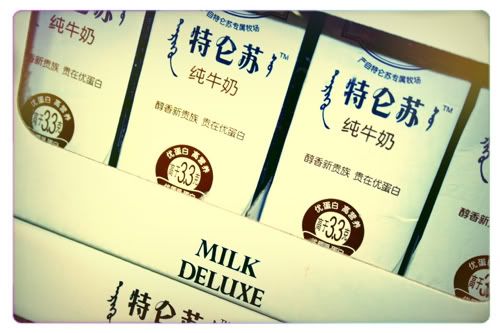 All milk products are packaged like kids juice boxes. This is a picture of Landry's favorite kind. The shelf life of this stuff is unreal and it doesn't need to be refrigerated. Yogurt is very different here too. All of it is liquidy. Landry loves drinking it.


This is Landry riding a grocery cart escalator down to the next floor. They may have these in New York but this was our first experience with these. Really cool. I think the carts magnetize to the belt because once on the escalator they don't roll.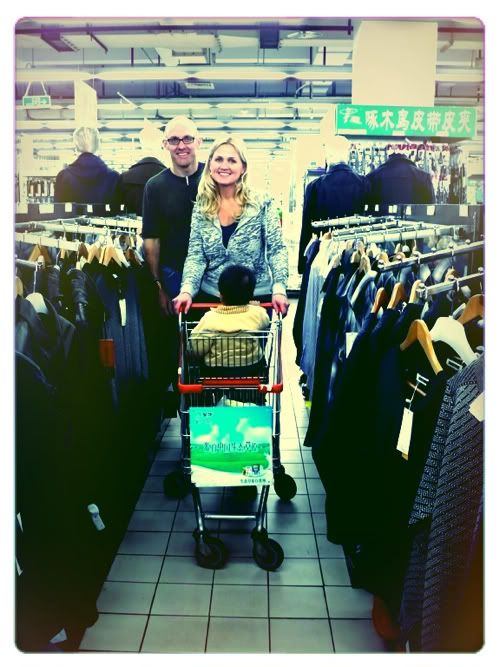 Experience after experience. Who knew going to the grocery could be so cool. Many crazy looks as the American was taking pictures in the store but I just had to show you.