We visited Shamian Island several times while in Gaungzhou. This was where the medical checkup was and many gift shops. It is also the home of the famous White Swan hotel but it was closed for renovations. We were able to sneak into the lobby to snag a couple shots. A beautiful sight. Again Landry was in heaven with all the water and big fish.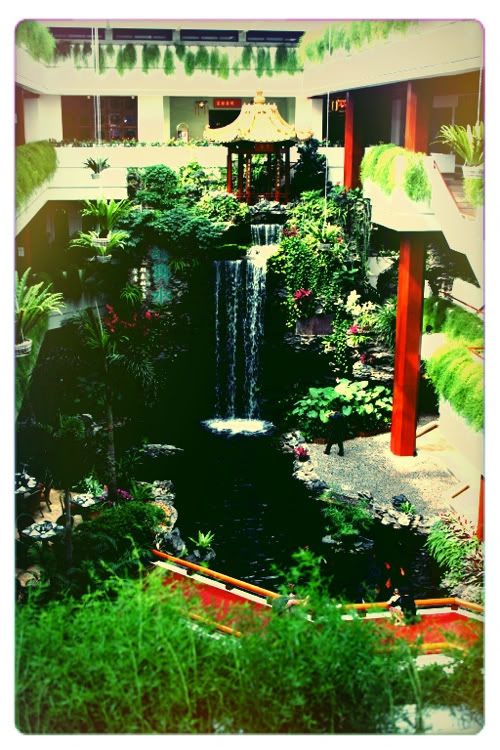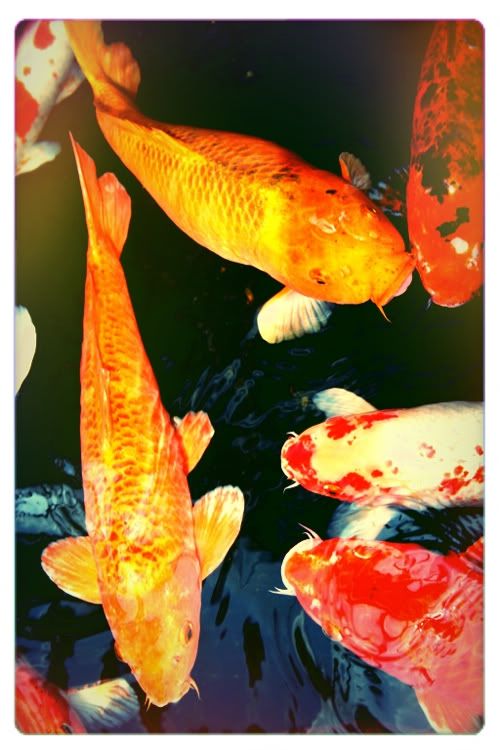 .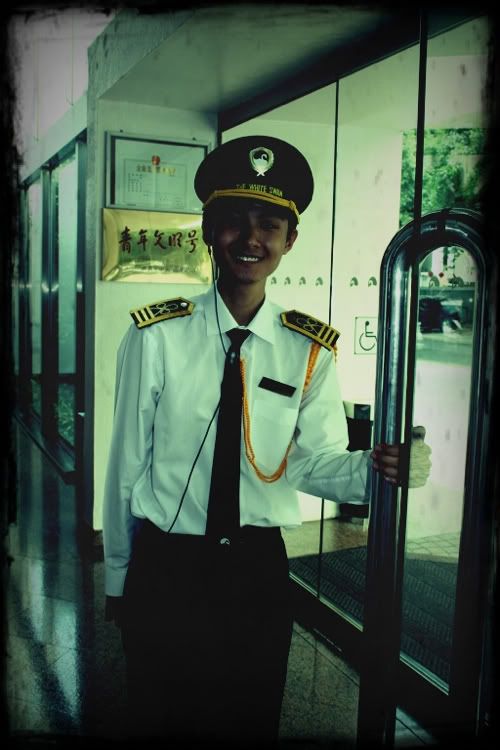 It was wedding portrait central too while we were there. I think we saw at least 15 brides in wedding dresses. No exaggeration. They were on every corner, every street and in the park.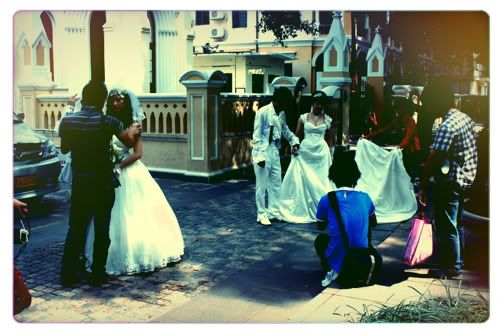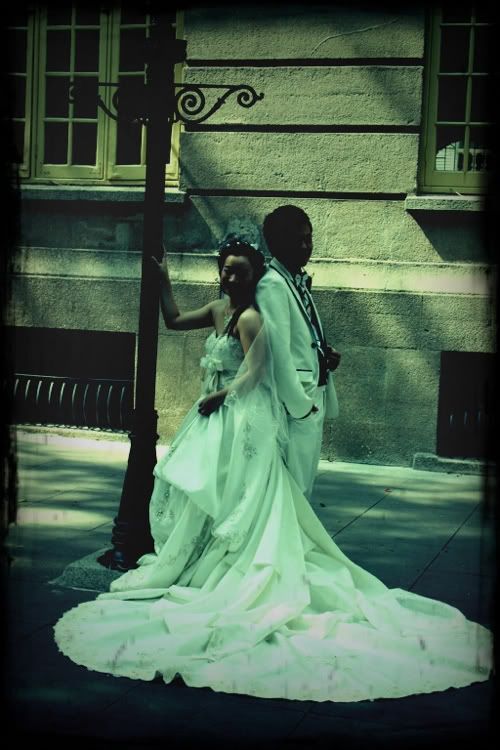 After wading through the sea of brides we ate at Lucy's. Yay for American food!!!! Who knew hamburgers could taste so good.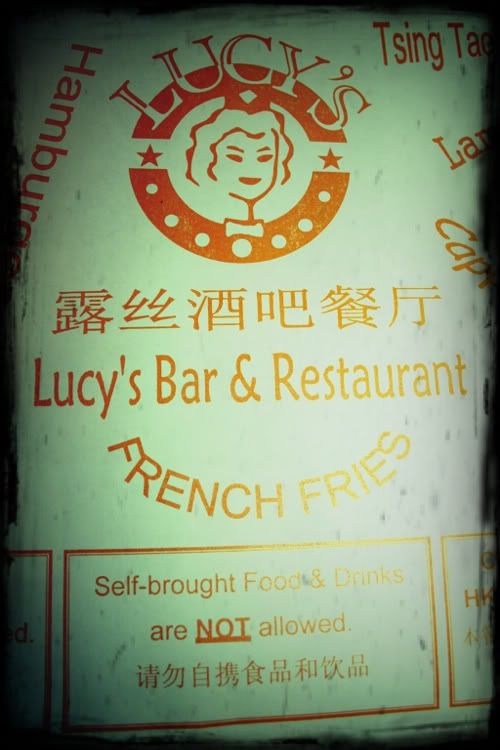 Lucy's is named after I Love Lucy. The Chinese love American TV.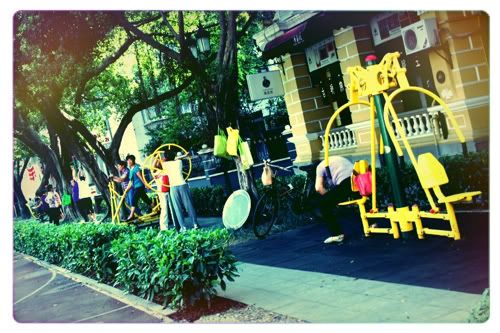 Next on the "to see" list was the outdoor gym. Every machine was busy. Seemed so strange to see people working out on these but I think I really like the idea.
Shamian is also home to a children's school. Older kids were running laps in the inner park and these little ones were being lead somewhere outside. Thought my mom would enjoy seeing how they keep the kids in line here pulled by a long piece of cloth.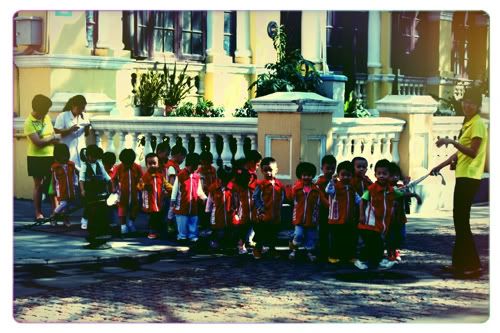 Our last culture event was getting a massage on Shamian. One of our guides told us we needed to try the foot massage. The chinese believe that massage is vital to good health. Our guide says he sometimes goes twice a week. It was only 10 US dollars for 70 minutes. Ahhhhh! What a nice treat. We lucked out because Landry slept through the entire thing. Serenity.