Qianling Park at the bell/drum tower.
Landry is in love with water/shui (sounds like shwey) and fish/yu (sounds like you). I think that is why Yiefei took us to this park because of the lake. He was in heaven. He kept saying shwey-shwey and da-you. "Water, water. Big Fish!"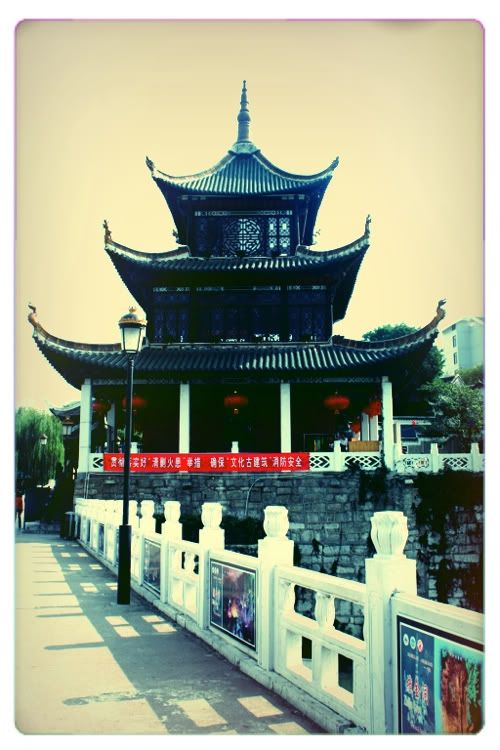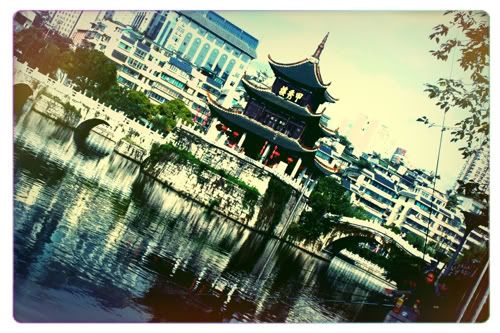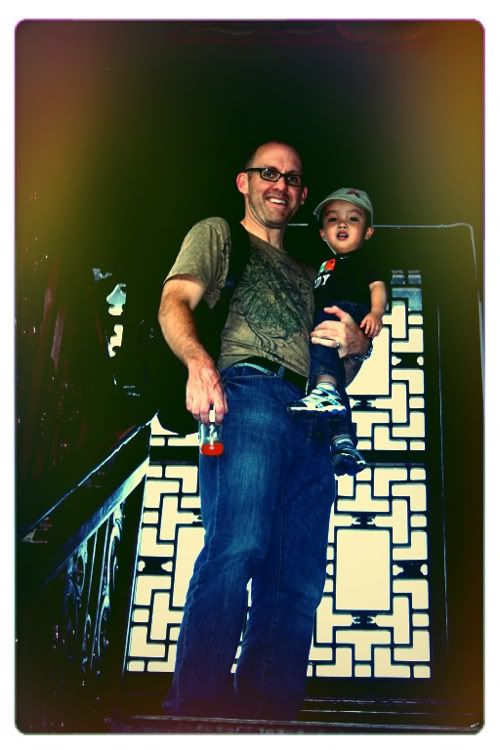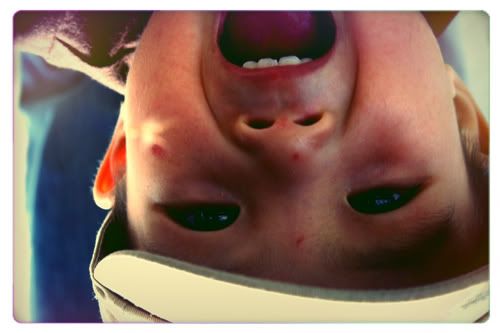 Yes, I know this is upside down. I actually took it upside down looking over the rail as he was calling out about the water and fish.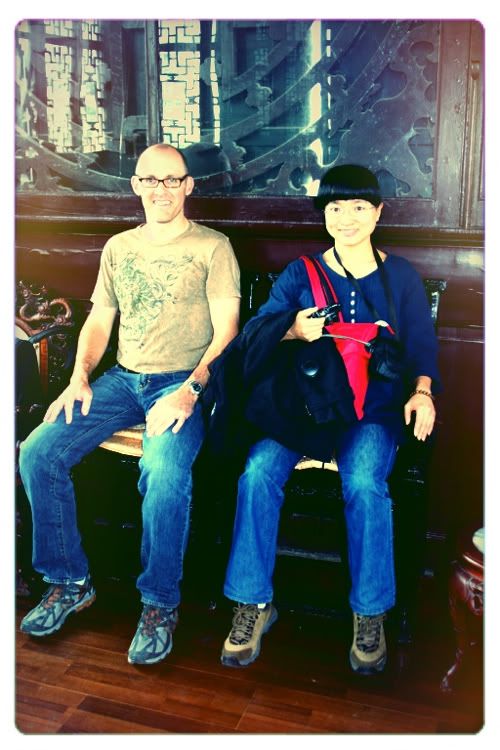 This photo is of Jason and Yiefie sitting in old Chinese chairs. Great for your posture she says.


Macaques/Monkey Park
Home to over 500 wild Macaques Monkey's. It was pouring down rain when we visited this park but the few minutes we were there were amazing. These monkeys are everywhere and very aggressive. They are after food, so Yiefei made sure I had our goldfish snacks put away. I think I would have freaked if one decided to climb on top of me for a snack. This park is like any other park, so we were amazed that the monkey's don't wander away, but Yiefei says they never have. So wish it hadn't been raining and we would have been able to stay longer than 5 minutes. What a sight.